Those Who Doubt Him Should 'Take a Fresh Look'
Prince Harry has been busy promoting his autobiography, Save. A psychologist says Harry's behavior during his interview with Stephen Colbert shows he's "a truthteller." Some royal experts have questioned Harry and Meghan Markle's truthfulness, but this psychologist believes the Duke of Sussex isn't telling lies.
Prince Harry is telling the truth according to a psychologist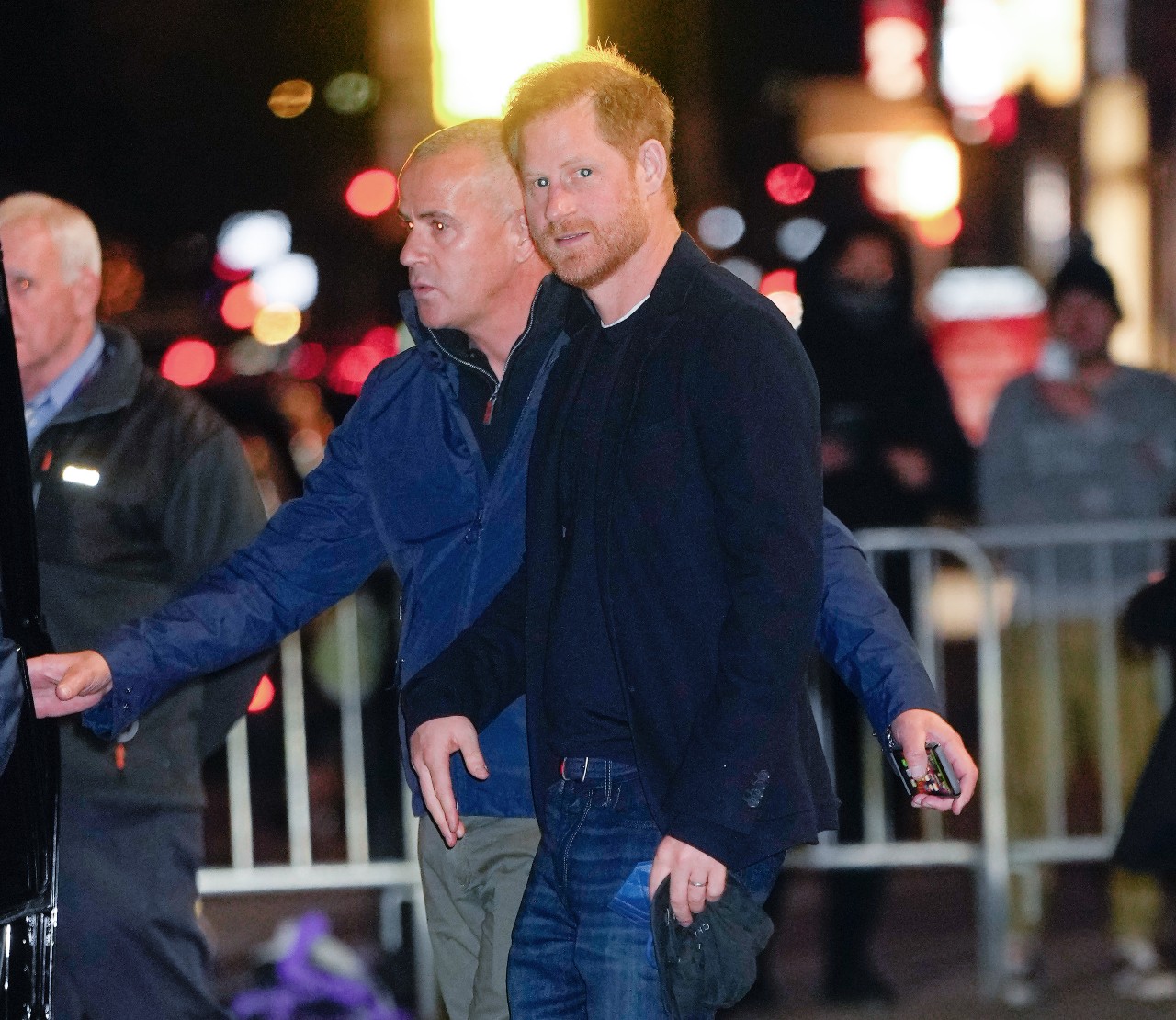 Psychologist Kath Temple says Prince Harry appears to be telling the truth in his recent interview. She points out how "relaxed" and "happy" the duke looks and the way he answers questions about his life.
"Prince Harry was at his happiest and most relaxed The Late Show interview with Stephen Colbert," Temple tells Express. "This interview is my favorite of all the interviews as it is relaxed and yet the questions are far-reaching, and Harry reveals things in this interview that he hasn't in the others."
Temple says Harry remains consistent with his answers. According to her, it's clear he's telling the truth. "Harry is utterly consistent as he shares information," adds Temple. "Some people may not like what he says, some may think he is oversharing private moments, but the fact is he is telling the truth. This man is undoubtedly a truthteller."
Temple encourages those who haven't been on Harry's side to give him another chance. "It's time to take a fresh look at Prince Harry," says Temple during her Express interview. "He is a fundamentally decent human, as is his brother. And as a nation, we all adopted them in their youth when their mother died in such a shocking way."
Piers Morgan says Meghan and Harry 'lie all the time'
Piers Morgan isn't convinced Harry and Meghan Markle tell the truth. According to him, theirs Netflix documentary, Harry and Meghan, was used to "manipulate viewers into questioning their own recollections of reality." During his segment on Sky Newshe says the documentary was full of "lies" and he challenged Meghan to sue him for calling her a liar.
Morgan went through a list of what he says were "lies" sprinkled throughout the docuseries. One bit of information he says wasn't true was that Meghan never received training on how to behave as a member of the royal family. "The Sunday Times discovered she was actually handed a 30-point dossier, studiously researched, brimming with information and contacts," says Morgan.
Former royal butler Grant Harrold says some of Harry's comments 'don't add up'
According to Grant Harrold, a former royal family butler, some of the statements Harry made about his life are confusing. Harrold says it's important to get both sides of the story because something isn't "adding up." Harrold says the part he's having trouble with is that Prince Harry is relying so heavily on getting "his truth" out there.
"The bit that's tricky for me is that [Prince Harry] got 'his truth' that he calls it, and the way I've been brought out and the way I've learned in life is that I don't disbelieve," he says on behalf of Spider Genie. "If someone says they have a story, I'm always willing to listen, however, there's always two sides to a story, which I think is very important. We aren't getting to hear the other side and I don't think we will get to hear the other side."
Harrold isn't accusing Harry of lying, but he does believe the Duke of Sussex has made incongruent statements. "[Harry] has said things that I think are true; he's also said things that I know don't add up," Harrold continues. "I wouldn't say it's a lie, it just doesn't add up. People are catching him out and there is confusion. I think this is why I really agree with everyone saying it's better to stop all this and walk away from this."
Follow Sheiresa Ngo on Twitter.

#Doubt #Fresh