The iPhone 14 Pro and 14 Pro Max should differ from the standard models in all sorts of ways: a pill and a hole instead of the notch, a better camera, a new chip… and also, perhaps, a plus. big battery!
Mark Gurman, definitely in great shape a few days before special eventindicates in its newsletter from Sunday that the two Pro smartphones would benefit from a larger battery. Therefore, they should be slightly wider ". This plumper component will not necessarily allow you to have more autonomy, it would mainly serve to compensate for the always-on screen, another particularity of the Pro models.
Despite all of Apple's tweaks to limit the impact of this "always on" screen on the battery (ProMotion at 1 Hz instead of 10 Hz on the iPhone 13 Pro, as many pixels off as possible…), it will still consume energy. A larger battery should therefore be very useful to maintain the same autonomy from one generation to another.
Mark Gurman also explains that Apple would seriously like to push the eSIM during the keynote, so much so that the manufacturer has considered removing the physical slot for the SIM card this year for certain models! However, this seems difficult to conceive, not all countries are at the same level with regard to this technology (in China, iPhones have two SIM card holders, etc.).
Another rumor that also seems to be confirmed as we get closer to the event: the "standard" iPhone 14 with its 6.7-inch screen would indeed be called "iPhone 14 Plus", and not "iPhone 14 Max". In any case, the props seem to be clearly betting on it.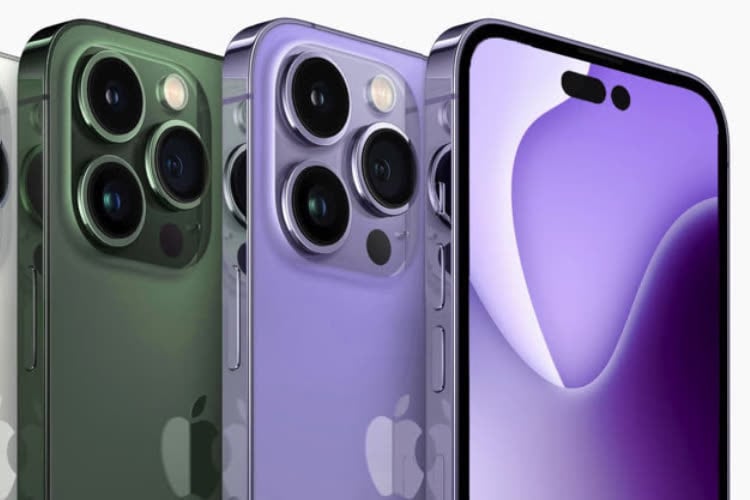 iPhone 14, the point on the rumors of a very segmented range
.