The Togolese Football Federation (FTF) opened this Monday the FIFA "Cours MA" 2022 training course for the benefit of young talent referees and assistant referees.
Organized in Lomé under the aegis of FIFA, this meeting is scheduled to last 5 days (from 5 to 9 September). It will allow participants to learn about the amendments to the laws of the game. This initiative comes with a view to the resumption of national competitions. A great opportunity to ensure the quality of the referees who are essential to the success of the season.
"The laws of the game are changing very quickly. Every year, FIFA tries to put new things into refereeing, which allows referees to continue to learn day by day. We have international referees who are seasoned. But when the changes happen, you need a period of adaptation and these courses are also used for that" confided the General Secretary of the FTF, Hervé Agbodan.
Between work in the hall and practice on the pitch, the idea is to solidify the knowledge of young referees who must take over.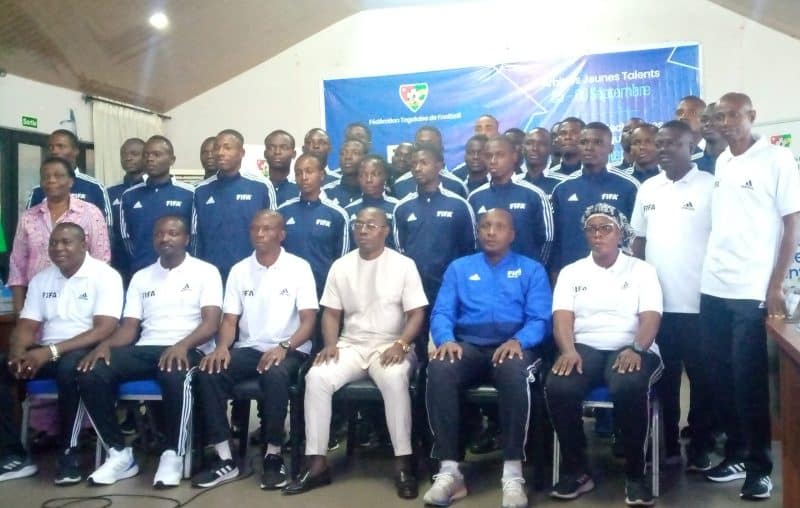 "Beyond that, it is also to train young talents, who tomorrow will replace the existing internationals. For our refereeing which, lately has declined a lot, we necessarily need these courses to retrain everyone and get everyone back on track for our competitions and international competitions » added the manager.
Togo dreams of seeing a new generation of talented young referees emerge on the continent. With the rise of new names in the field such as Amedome Vincentia, present at the recent U20 Women's World Cup in Costa Rica, the country is on the right track, as indicated during the opening ceremony, the Rwandan celestin Ntagungira, FIFA Technical Instructor.